Hello all, I was going to wait until finishing the Bismarck before starting another build, but I found it too hard to resist this one.
So far I have received 3 deliveries of parts, which is 12 issues.
Here's the array of parts from those 3 deliveries.
I've learnt a lot of things from this forum since joining it, and one of the most important things I now know is that the international recognised measurement for size comparison is a standard lego figure. (If you don't have a sugar cube)
So I've enlisted the help of Lego Princess Leia as a gauge of size.
Those of you with good enough vision to decipher my rather ordinary photographic skills, will notice there are tools included.
So far I've received needle-nose pliers, tweezers, sandpaper, mini drill and bits and a screwdriver.
The detail is impressive, the fins on the cylinder heads are very fine and will require a light touch with the paint application.
I've decided to go for a half-skinned but painted finish on my build.
Here's leia with the inlet manifold and the lower wing frame panel in the background, showing its 0.5 mm thickness.
Here's a wing rib, the inlet manifold and the outer lower wing panel.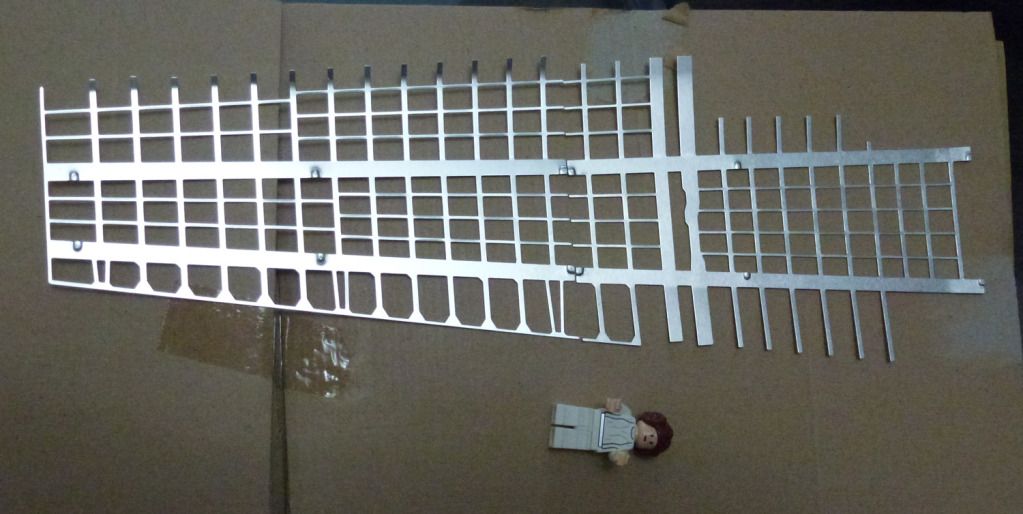 This is both lower wing panels and there's also the folding wing tip coming in future issues, to go on the end, but this shows clearly enough that it will be fairly large model when complete.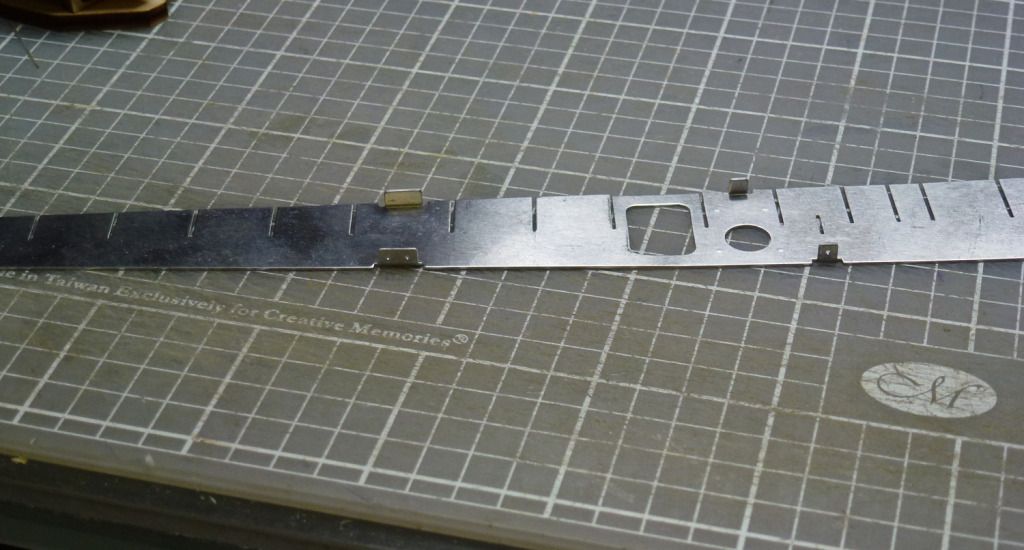 The first steps involve polishing and assembling the propeller, but I've decided to jump ahead to the wing assembly.
This is one of the spars. The tabs in the foreground have been drilled with a 0.7mm drill, I haven't done the ones on the top yet. There are a lot of holes to drill, but they are all pre-punched and it's relatively easy to do, just a little time consuming.
Once I've drilled all the holes in both spars and test fitted the ribs, it'll all be taken apart again to be primered and then a coat of Aotake Blue, before re-assembly.
That's all for now, more photos soon.