I did the following a couple of days ago ready for last night.
Chill
saw it on my FB page and asked if I could put it up on the forum, so here goes!
You can do loads of variations on the following (e.g. add a bit of horseraddish in the mix etc.), but below are the basics.
Mix together the cream cheese and lemon juice, then season well with a pinch of salt and plenty of black pepper.
Spoon the cream cheese mixture onto the salmon, and spread evenly all over the surface.
roll up the salmon as tightly as you can (unlike I did!), then wrap cling film around it.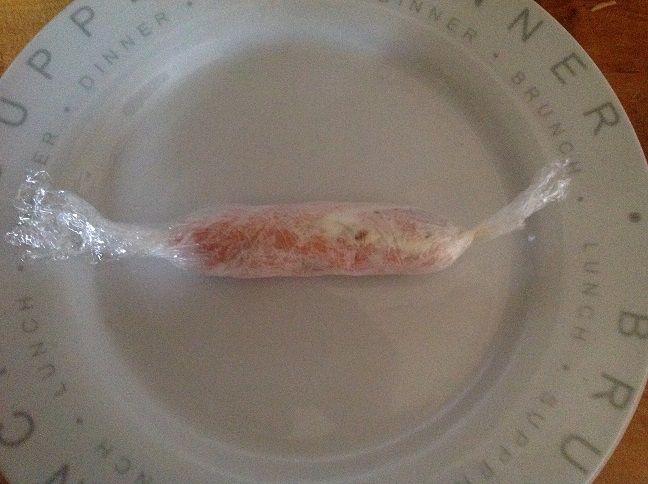 Put in the freezer.
When ready to use, take off the cling film and slice.
When unfrozen (when sliced it doesn't take long) serve/eat !!!!