I've just completed a Klingon bird of Prey. (
http://cleverpapermodel.com/
)
It was quite difficult to make as the only instructions were monochrome schematic pics with the relevant part coloured in red. Some of the parts also had to be "tuned" to fit and a couple of parts had to be redrawn.
The wing guns were so small that I had to use brass rod and tube instead.
Because of this, I decided to make another model but resized to 190% - this was the biggest I could make it, being restricted by the largest part that would fit on A4 when resized.
Using "Bullzip pdf printer" which is a free download, I converted the Pdf file pages to bitmaps and then using MS Paint, I copied and pasted the parts to new pages and resized them.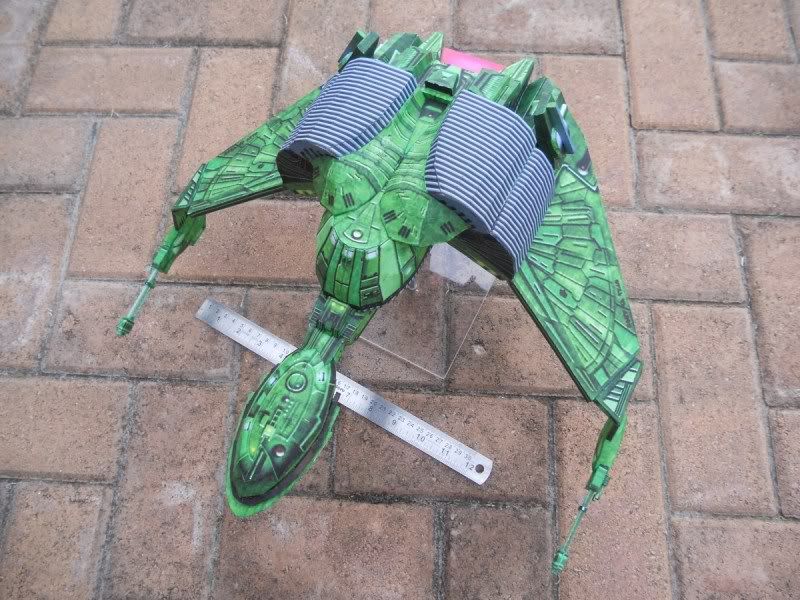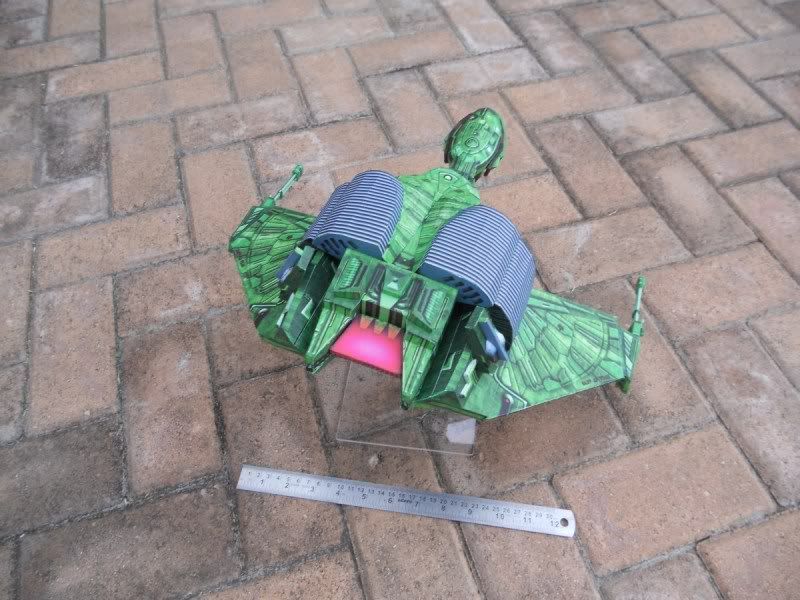 Here are both together....
I have also downloaded Enterprise B, C & D and will start on them after I get back to my 2 year old ferry boats
http://mikesmodelsbuilddiaries.blogspot.com/